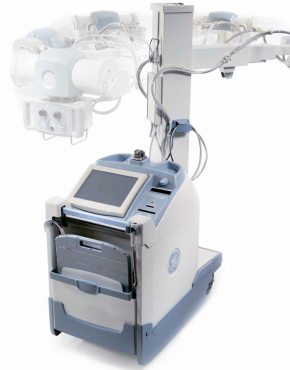 Mobile Radiography
Mobile Radiography systems take film records through x-ray technology of internal structures of the body, with the added benefit of mobility or portability.
Features Canon's leading edge technology, the CXDI-50G delivers rapid digital, high resolution bedside imaging.
MobileDaRt Direct Radiographic Mobile X-ray System meets "Film-less" operation.
High image quality; forward and reverse variable speed; complete mobility; operates at full power without a power connection.